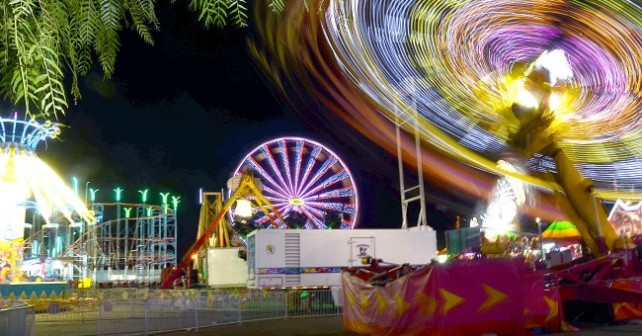 The history of the Southern California Fair dates back to 1913 when the first Riverside County Fair was held at Chemawa Park. Over the next few years the fair changed locations and names, and in 1918 the Riverside County Fair Board was abolished and the new Southern California Fair Association was created that included Board of Directors from all over the county.
Past popular features at the Southern California Fair included frog jumping, aeronautical exhibits, horse and auto racing, auto shows, parades, chariot races and an air show. The air show at the Southern California Fair was the most dramatic event showcased by Roman C. Warren, Cowboy aviator, from Riverside, who had flown under the arch of the Rubidoux Bridge and recreated his feat by flying under an exact replica built just for the Fair. In 1927 and 1928 Warren flew under that replica 13 times at 125 mph and thrilled thousands of visitors at the Fair.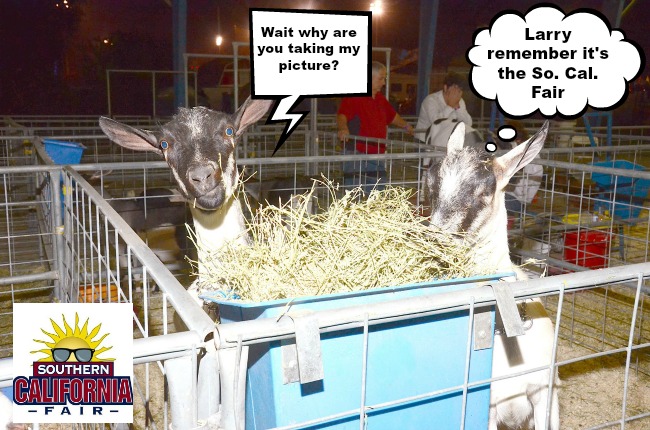 The fair was located in Hemet, California from 1936 through 1942. In 1946, the 46th DAA sponsored the Farmers Fair & Festival. The annual event was held in Hemet until 1987, when it moved to the current location, at the Lake Perris Fairgrounds.
This year you can get involved in activities like milking a cow, checking out the livestock Nursery or even petting farm animals and riding on ponies. There's tons of great music and fun carnival rides along with all the Carnival Food your heart can desire.
Special Fair promos are Boy and Girl Scouts in uniform get in for free. Active military in uniform get in for free other military personnel with active ID gets a $2 discount at the gate.
September 30 – October 8, 2017
FAIR HOURS
• Saturday & Sunday 11:00am – 11:00pm
• Monday thru Thursday 4:00pm – 11:00pm or when carnival closes, whichever comes first
• Friday 12noon – 11:00pm
GENERAL PUBLIC TICKET PRICES
ONSITE (Daily Tickets)
• Adult $ 10.00
• Senior (60 and older) $ 8.00
• Children (5-12) $ 5.00
• Children (4 & Under) $ Free
• Wow Carnival Tickets: $ 30.00
For more info go here