Well its that time again, time for another wide range of ideas on how to spend your weekend. Now this isnt just any weekend it's Mother's Day weekend. Now I know there are some of you that have no idea what to do for mom this weekend. Don't worry we have you covered right here becuase there is alot to do and see right here in the IE.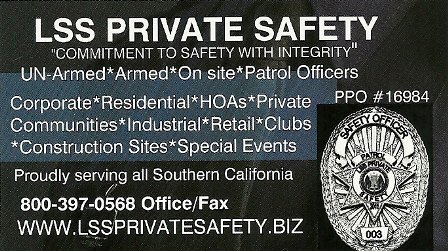 Redlands
Bennett Candle Company
How about a homemade candle for Mom for Mother's Day? We are impressed by the nice even burn & self trimming wick. Our favorites: Citrus & Sage, Lemon & Lavender, Pride of Redlands, & Augie's Coffee House scents. Family owned Bennett Candle Company is still taking orders for Mother's Day and will be at this Thursday's Market Night for last minute order deliveries and pick-ups. Also, this week they start the Yucaipa Market Night.
Collective Journey
Mothers Day is just around the corner! Don't forget Collective Journey offers complimentary gift wrap with purchase! 1755 Orange Tree Lane Redlands Website
Martha Greens Eating Room
105 E. Citrus Avenue Redlands, CA 92373 (909) 798-7321
Soooo many choices– apple crumb, traditional apple, mini pies visit us and enjoy any of our bakery items in the restaurant.
Fontana
Mother's Day Tea
Fontana Community Senior Center 16710 Ceres Ave (909) 854-5151
Bring mom out for a wonderful lunch with tea and treats. fun activities & flowers will be on hand to honor mom's special day. No reservations needed but it is on a first come first serve basis 11am to 1pm
2nd Annual Cherish Mother's Day Gala
All women are invited to the 2nd Annual Cherish Mother's Day Gala, a special event honoring mothers. Live music, dinner, drawings, gifts, and speaker Daphne Kirk from England. Fri. 5/9 at 6:00p. Tickets are $25 and are available at Connection Corner or online beginning 4/12. For more information, email cherishmothers@gmail.com or call 909.803.1059 x2228.
Location: Water of Life Worship Center
For more information contact Rachel Tucker at 909.803.1059 x821 or email cherishmothers@gmail.com.
Riverside
Mission Inn – Miss Manners Afternoon Tea
3649 Mission Inn Avenue
Riverside, CA92501
(951) 341-6767
On Saturday May 12th, have mom put on her loveliest dress and join the cordial staff at the Mission Inn for an afternoon of Miss Manner's classes and tea. With two seating's available at 2pm or 4pm you and your mother will learn grace and charm followed by an old fashioned carriage ride through gorgeous downtown Riverside. A gourmet selection of teas and sweets will be available. Prices are $45 per person. Reservations are required.
Mother's Day Murder Mystery 
The Gourmet Detective Sunday, May 11 11:30a Avila Terrace Theater Riverside,CA
Bring Mom downtown!  She'll laugh, she'll scream, she'll solve the mystery!
$80 Per Person includes
Three course meal (brunch or dinner) The award winning interactive show Souvenir Photo and Godiva Chocolate for Mom Gratuities, Taxes & Ticket Fees
Book online or call 866-992-5424
Rancho Cucamonga
Color Me Mine
7875 Monticello Avenue #1015
Rancho Cucamonga, CA91739
(909) 803-2818
Take mom to get her paint on this Mother's day! Color Me Mine is the premier paint it yourself ceramic studio and has over 400 items to choose from for mom to bring her creative side out. On Saturday May 12th from 2-4pm, Color Me Mine will be hosting a special Tea Party. Cost is $55 for 2 painters which include studio fees, tea and treats, and bisque credit up to $40. Reservations are required.
San Bernardino
Colton
Fiesta Village Family Fun Park,
Colton Friday, May 9 11:00a
Take your mom out for FREE fun on Mother's Day weekend!  All moms play free at Fiesta Village May 9th- May 11th.  Visit website for details.
Upland
Mother's Day Praze & Lunch 2014
Sunday, May 11 1:00pm to 4:00pm Upland,CA
Anointed Praze and Lunch, an all-you-can-eat buffet, Featuring City of refuge Spirit of David Choir, New Direction Choir, Cizzle C prince of clean comedy, Singer Elizebeth Rhone of Mt. Sinai COGIC, Mel Austin of Squeaky Clean Comedy, The Gutierrez Brothers, and more. This Mother's Day will be like no other and make your reservations now. Go to http://www.anointedpraze.com
Mother's Day Brunch
Sunday, May 11 9:00a to 2:00p Pine Haven Cafe Upland,CA
Join us at Pine Haven Cafe for a deliciously prepared Mother's Day Brunch by our very own Chef Milo.
Delight your mom with a Omelet, Belgium Waffle, Carving and Pastry Station!  Also included is a Buffet of Breakfast and Lunch deliciousness!
Adults and children over 8 ~ $19.95 Kids 3 to 8 ~ $9.95 Kids under 3 FREE!!
Reservations are required.  909 946 4674
Private room available for parties of 20 to 25 guests, first come first serve, make your reservation now.
Mother's Day 2014 Jazz & Clean Comedy Brunch
Sunday, May 11 10:00am to 1:00pm Imagine That Upland,CA
Mother's Day Live Jazz & Clean Comedy Brunch from 10am to 1pm.  Featuring a wonderful Jazz band, Clean Comedians, an All-you-can-eat brunch buffet.  For those that don't mind celebrating Mom with champagne, it will flowing.  For tickets and more info go to http://www.Jazzcleancomedy.com
Victorville
Mother's Day Celebration with Mariachi Trio Los Azulado
Sunday, May 11 6:00 Pancho's Mexican Restaurant and Pupuseria Victorville, CA
Pancho's Restaurant in Victorville, CA presents Mother's Day Celebration with the music of Mariachi Trio Los Azulado on Sunday, May 11th, 2014. Come enjoy great music along with delicious food. The trio will be performing starting at 6pm. Please call the restaurant to reserve a table. (760) 843-3336. (16427 Victor Street–across from the DMV)