Since Krispy Kreme burst onto the scene in Ontario in 1997 they were the only option for the sweet, hot fresh doughnut experience. Many times we have been at a Krispy Kreme doughnut promo day like Talk Like a Pirate Day and found people traveling long distances for a opportunity to join in the experience. Other than the Ontario location there was no other option in the Greater Inland Empire making this new location not only a big win for Menifee but for the Inland Empire. To give you a little perspective on how big this grand opening was here are a few fun facts: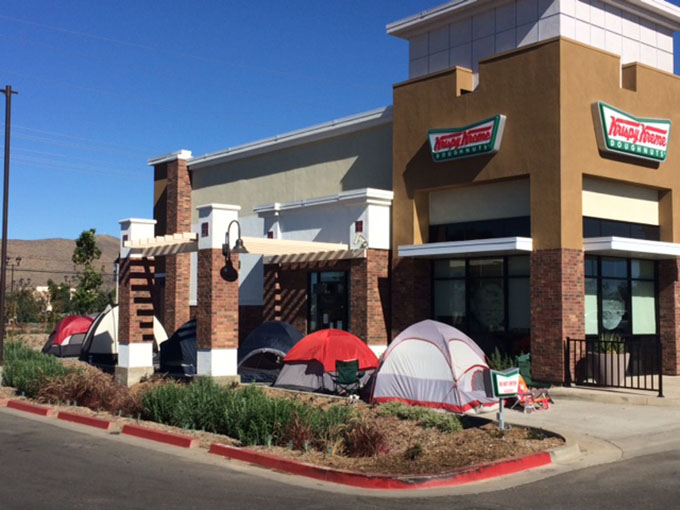 Regularly you will see the Hot Light On sign indicating that there are hot doughnuts coming off the line NOW!!!!!!!
Krispy Kreme store openings are so popluar that the first few weeks they have to truck doughnut bases from other locations.
Over 150 people camped out for a week to win free dozen doughnuts for a year/month and a commemorative t-shirt.
Top doughnuts for this location are Original Glazed, Glazed Chocolate and Glazed Chocolate with sprinkles.
This franchise is looking to open 15 more locations.
Security Guards were needed to control the Drive-Thru line and the inside line.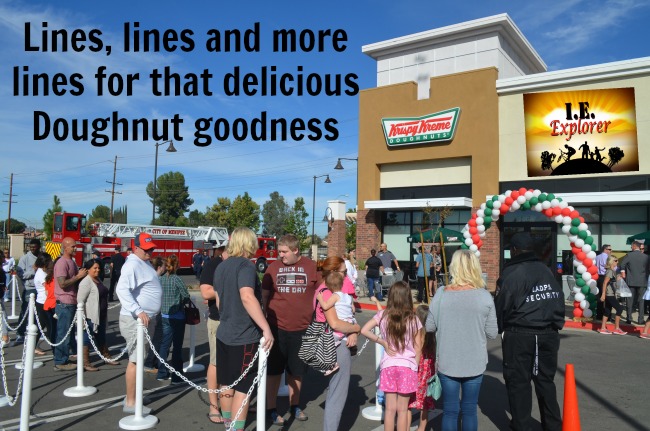 There is one thing that is clear the Inland Empire loves Krispy Kreme and it looks like the footprint for the Doughnut Icon is about to grow big time. If you want to learn more about this new location go to their Facebook Page.