This last Sunday the paparazzi had to leave the comfort of their most popular photo spots in Beverly Hills and Los Angeles and converge on Fontana California to snag a photo of some of the most popular celebs. Our team snagged some photos too of some of the less picture shy celebrities.
Tommy 'Tiny' Lister, Actor
Allen Covert, Actor
Eric Stonestreet, Actor (Modern Family)
Terry Crews, Actor
Scott Eastwood, Actor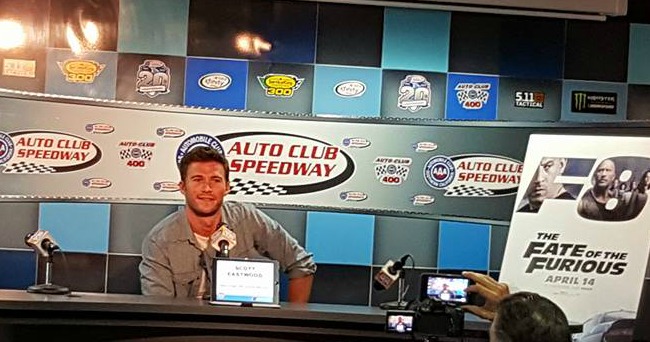 Shawne Merriman, NFL
Antonio Gates, NFL
Tyler Toffoli, NHL
Tito Ortiz, UFC
Boys from Damn Daniel
Lacy K, Internet Star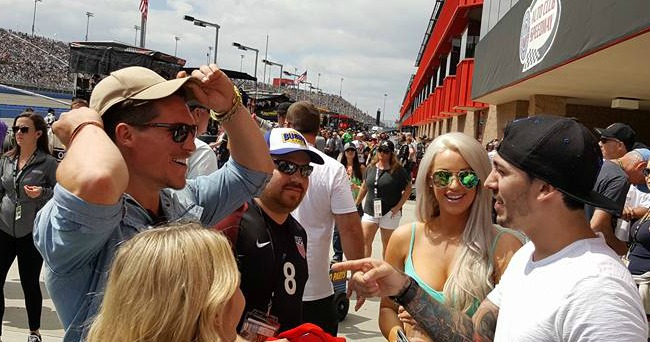 Kendra, Reality Show Star
Jada Pinkett Smith, Actor
Kaitlin Olson, Actor
Zachary Levi, Actor
Justin Hartley, Actor
Jaime Camil, Actor
Nick Lachey, Musician
R5, band
The Auto Club Speedway in Fontana is yet another example of how the Inland Empire Shines. When Nascar comes to California we are the ones that host top notch drivers and Hollywood Celebs.