On Saturday July 22nd 2017 Assembly Member Eloise Reyes brought back an award program first started by Wilmer Amina Carter when she was an Assembly Member for the 47th Assembly District. The 30 under 30 award is meant to Showcase and highlight young people within the Assembly District that are making remarkable strides and their community.
The evening kicked off with an art Showcase with art done by Award winner Larry wet paint Jones. They also had photo opportunities in front of a photo wall, wonderful treats and hor d'oeuvres along with lemonade and tea. Local vocal artist from the city of Rialto came out and saying popular ballads while playing his acoustic guitar. One of the highlights of the reception was when Wet Paint Larry brought a self portrait of the assembly member that he painted in his van that day.
The young people came from all different walks of life and ethnic groups. A popular College that students were alumni of were Cal State San Bernardino as well as USC. Some of the occupations that became a Common Thread throughout the night we're in the field of counseling or Behavioral Health.
One award winner Jackie Aboud was in a very impactful program that many people are not aware of. Jackie is continuing her education at Cal State University San Bernardino through their National Security master's program. We learned at the Inland Regional Chamber of Commerce Black Tie Gala earlier this year that this program is one of the top programs in the nation in producing individuals that will work in our nation's electronic National Security Programs. Cal State staff told us that this program is producing opportunities for graduates with a certain grade point average to have guaranteed jobs in Washington DC as they complete the program.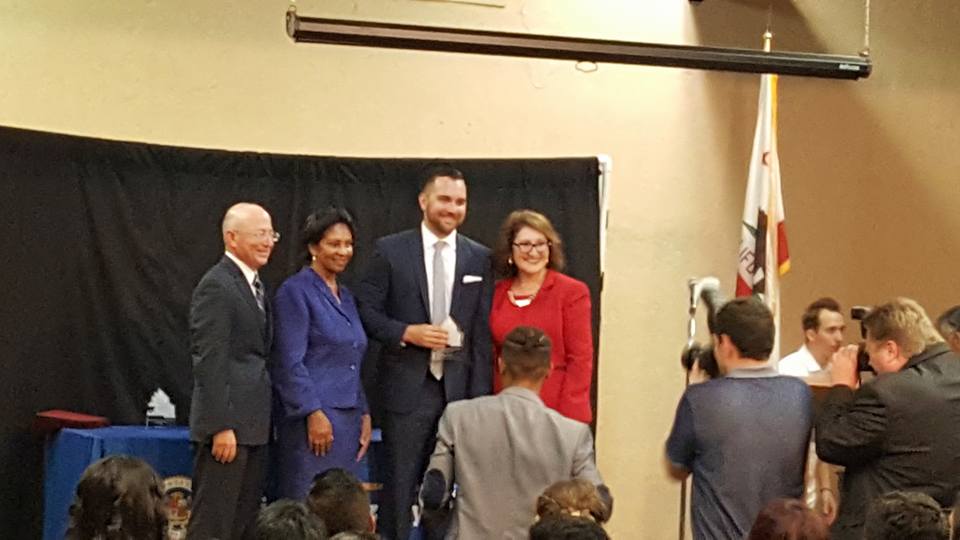 Another shining star in this award program was Justin Crocker. Justin is a deputy district attorney for the San Bernardino County District Attorney's office and is assigned to the hardcore gang unit at the San Bernardino office. Normally you only hear of these types of positions and people on TV shows like Law and Order. It was kind of amazing to see one of these individuals in person receiving an award for the hard work that they have done and protecting the people of the Inland Empire.
For a full list of award winners visit the Assembly Members website https://a47.asmdc.org/press-releases/assemblymember-eloise-g%C3%B3mez-reyes-announces-30-under-30-awardees