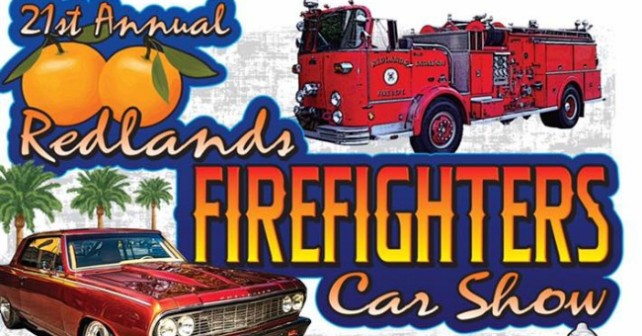 The 21st Annual Redlands Professional Firefighters Car Show is proudly hosted by the men and women of IAFF Local 1354. All proceeds generated from this event directly benefit the Redlands Firefighters Benevolent Fund, a charitable organization that provides funding and support to a wide range of community organizations, including academic scholarships, youth programs, and assistance to fallen and injured firefighters and their families.
The heart of beautiful, historic downtown Redlands provides the perfect backdrop for snapshot of a gorgeous classic car … and the winning recipe for a nostalgia-filled stroll back in time with family and friends. Whether you're relaxing in a folding chair next to what's certainly the next "Best of Show," or out for the day to see and dream, we hope you'll enjoy your day in the beautiful city that we are honored to protect and serve.
Known for some of the best restaurants in the Inland Empire, downtown Redlands boasts a myriad of incredible culinary options along the Show's route.
OR
you can pick up something quick from one of our amazing food vendors! When you get thirsty, don't forget to stop by our Beer & Wine Garden so that you can sample craft beverages from some of the finest local wineries and breweries including:
State Street Winery
Escape Brewery
Ritual
Hangar 24
Oak Hills Brewing Company
Brewcaipa Brewing Co
Enjoy oldies all day courtesy of "Double A the DJ," and later take in our main event from 1-5 pm when "Vickie G and the Dudes" will be playing live on the Ed Hales Park Stage.
350 amazing vehicles, beer garden, food vendors, kids zone, antique fire trucks. Fun for the whole family!
For More Information Visit http://www.redlandsfirefighterscarshow.com