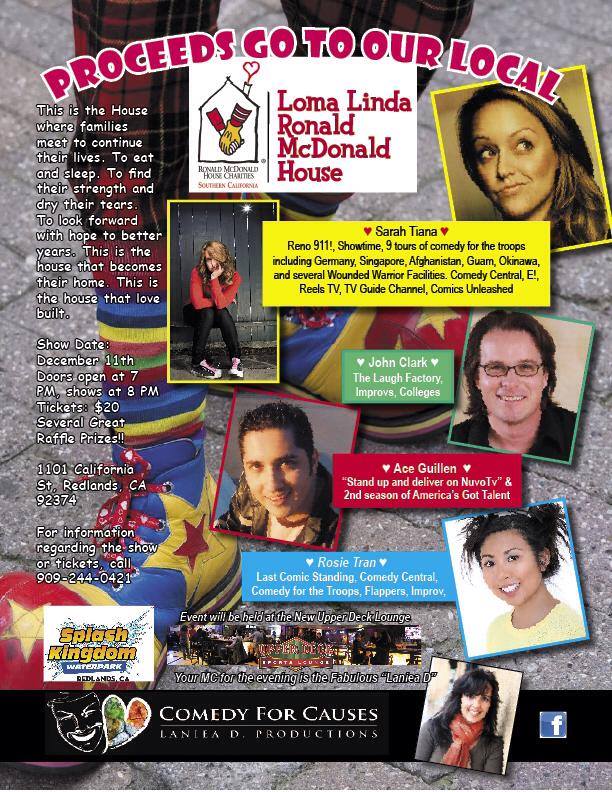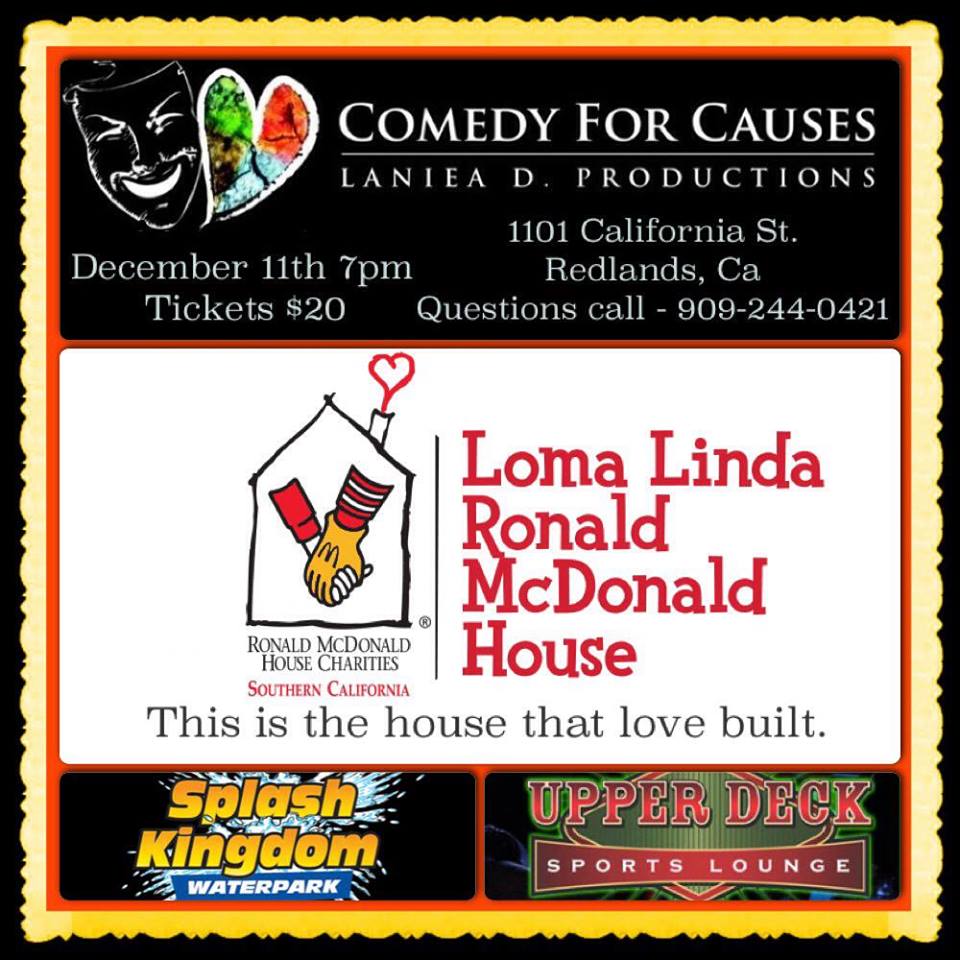 Come out and support the house that love built! The Loma Linda Ronald McDonald House provides a "home away from home" for families of critically ill and injured children receiving medical treatment at Loma Linda University Children's Hospital and nearby medical facilities.
RSVP today. Tickets available at the door
https://www.facebook.com/events/529442750479189/?previousaction=join&source=1
The show is this Wednesday, Dec 11, show starts at 8, doors open at 7. Tickets are $20 per person, proceeds to benefit the Loma Linda Ronald Mc Donald House. Location is Redlands Splash Kingdom The Loft, which is a banquet room upstairs, there is no parking fee for this event. This is an 18+ event. However there is a whole family fun center downstairs if people want to bring their children who can care for themselves.
They have many raffle prizes so guest should plan accordingly, we have jewelry from both Redlands Emerson & Farrar as well as Tekin Brother Fine Jewelry.  6 month membership + yoga mat from the Yoga Room, coffee and candle baskets, microdermabrasion from Senza Aesthetics and Cloud 9 Medi Spa. Compete dinner, drinks and dessert for 2 from Las Fuentes, photography from Abbey Lunt Photogtaphry and dance lessons from Arthur Murray and Fox Dance Studio.
The event can be found on facebook at Comedy for Causes/Ronald Mc Donald House
There is a two buy minimum from the Upper Deck, drinks, appetizer or dinner