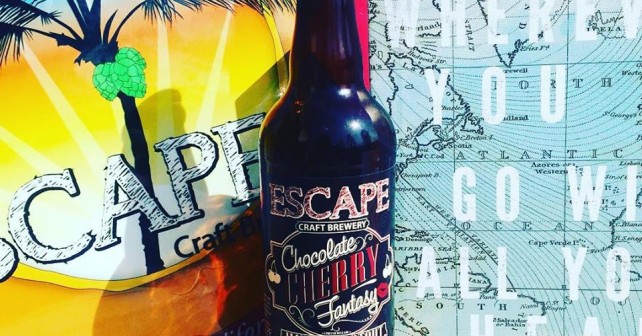 Article Written By Mr Inland Empire
Now I don't know about you, but when your excited to have made a major splash into a market that is already full of big players and found great success you have to throw a party. From the looks of things Fire Fighter turned Brew Master has one heck of a party in store for the public tomorrow February 6th from 1pm to 9pm.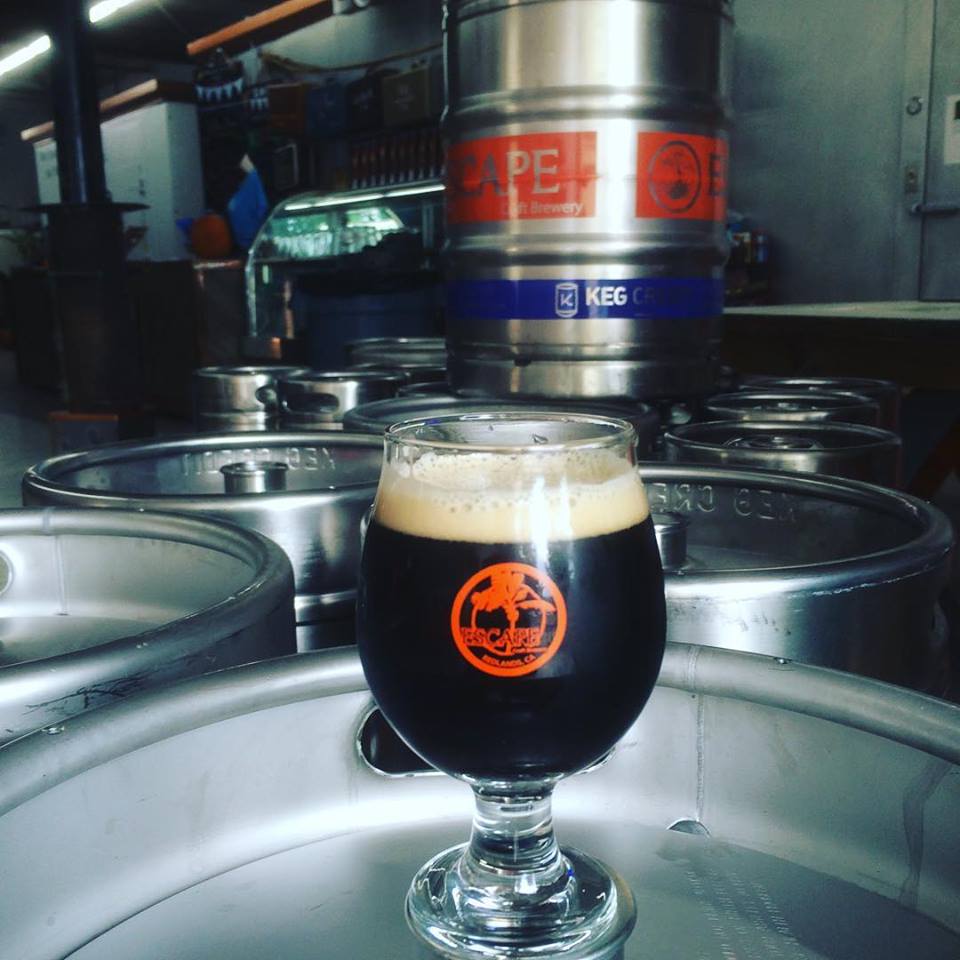 One of the first beers that Josh Fisher made for people the Chocolate Cherry Fantasy American Stout was such a hit Josh decided to open Escape Brewery. Now if there is one beer that makes my mouth water in anticipation it is a nice stout add to that sweet fruits and Chocolate and I am in love. We have followed Escape since they began down the road of opening their location in Redlands, Ca and have not made it in yet, but the buzz around this beer is ELECTRIC!!!!!!!
I saw the picture above on Escape Breweries Facebook page and I have been anticipating partaking in this sweet, dark micro brew concoction. So I can only guess that things are going to be busy tomorrow but don't let that stop you from experiencing the awesomeness that is Escape Brewery. Here is a list of what you can expect tomorrow:
Citrus lane films are providing a photo booth.
Passport members get early entry at 12pm.
IE Brewery Tours are offering free rides home in Redlands this Saturday for our anniversary.
Taco Shack are hooking up with us for our Anniversary celebration.
A Fire Pizza Co. are hooking up with us for our Anniversary celebration.
Special beer releases every hour.
Live music.
Special anniversary beer, Chocolate Cherry Fantasy imperial stout!
Plus our first bottle release of our anniversary beer!
Get all your info at https://www.facebook.com/EscapeCraftBrewery