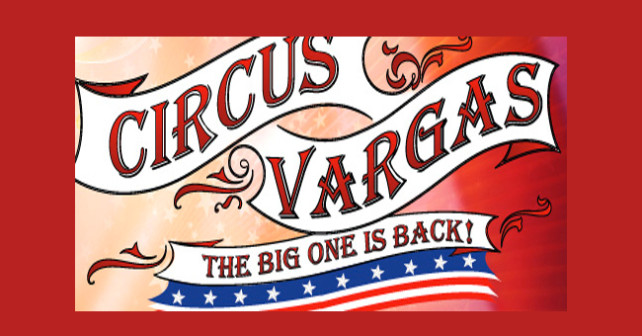 CIRCUS VARGAS CONJURES UP A
 "FANTASTICAL MAGICAL EXPERIENCE"
FOR THE INLAND EMPIRE WITH AN ALL NEW PRODUCTION!
Circus Vargas presents an astonishing array of artists in its newest, most exciting spectacular!  Making its debut, "Magikaria," casts its spell on the Inland Empire April 4 to 29. An amazing production bursting with mystery, magic, music, and more, Magikaria entertains and amazes audiences with elaborate illusions, death-defying daredevilry and unbelievable feats of acrobatic and aerial artistry!
Travel to a realm of fantasy as far as magic will allow, to a world where anything is possible, a world of magic …under the big top. Behold the extraordinary, the unexplainable! Unleash your imagination and discover the secret to Magikaria!
Meet and mingle with the cast of Magikaria! Arrive 30 minutes early for an exciting, interactive preshow where children (of all ages) can create their own magic under the big top!
See Circus Vargas' Magikaria in:
–  Temecula at The Promenade in Temecula April 4 – 8
–  San Bernardino off the 10 Freeway at Waterman Avenue April 11 – 15
–  Ontario at the Ontario Mills Mall April 18 – 29
For more information about Circus Vargas and to purchase tickets visit www.circusvargas.com, by phone at 877-GOTFUN-1 or at the circus box office which opens one day prior to the first show.
GIVEAWAY!!!!
4 WINNERS will receive 4 tickets!
WHERE:  ONTARIO
DATE:  APRIL 18-29th (you choose the date and time)
To enter leave a comment here!
Winners will be selected using random.org on April 16th!  Good luck!