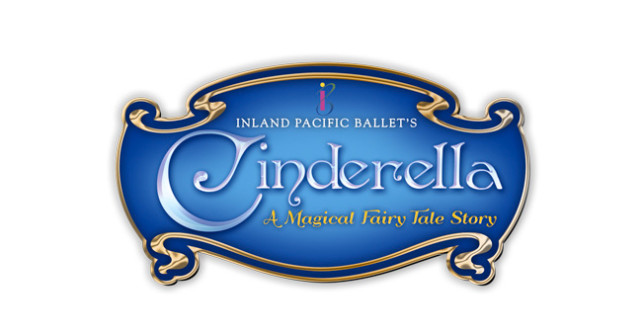 When:  April 20-21st
Where:  Bridges Auditorium in Claremont
When:  May 4-5th
Where:  Lewis Playhouse in Rancho Cucamonga
Price:  $20-$38
Following outstanding audience response a year ago, Inland Pacific Ballet returns to the stage this month with the magical fairy tale story of Cinderella.  
Inland Pacific Ballet's original Cinderella is an enchanting version of this classic story featuring a spunky Cinderella, a pair of heartless Stepsisters, and a majestic Fairy Godmother. First premiered in 2006, the production is set to be even more spectacular this year.
In addition to the public performances, IPB also offers its Eudcational Outreach Program for pre-K through high school students. "A Young Person's Guide to the Ballet" offers morning performances during the school day for public, private and homeschool students. Each 75 minute performance inlcudes an educational talk about ballet, a demonstration of theatre stagecraft and audience participation that has students dancing in their seats. Outreach performances are scheduled for April 18 and 19, and May 2 and 3. The Outreach Program is supported, in part, by grants from Target and The Haskell Fund. For more information, visit ipballet.org or contact Outreach Coordinator Lynn Klug at 909-482-1590 or lynn@ipballet.org.
For more information  CLICK HERE
GIVEAWAY!!!!
FAMILY 4 PACK! 
FOR ANY SHOW ON APRIL 20 OR 21 
AT BRIDGES AUDITORIUM IN CLAREMONT
TO ENTER LEAVE A COMMENT HERE LETTING ME YOU WANT TO GO!
WE WILL ANNOUNCE A WINNER ON APRIL 17th at 4:30pm!  
GOOD LUCK!