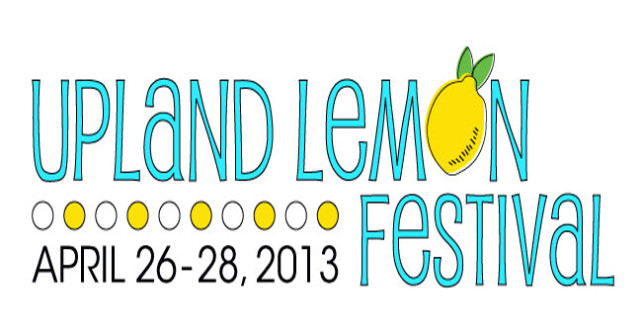 When life gives you lemons, pucker up and head out to the Upland Lemon Festival April 26-28 where everything lemony is celebrated – from food to contests to entertainment. Celebrate the city's citrus history with lemon pie-eating contests and Lemon Idol (that's right, it's a lemony take on the popular singing competition), and enjoy new attractions and entertainment including mini circus and tribute bands.
With free admission and conveniently located in downtown Upland, the Lemon Festival is perfect for all ages. There is so much to enjoy:
Entertainment by local community groups at the Lemon Tree Stage.

Lemon Lovers dessert contests.

Popular tribute bands at the Citrus Grove Stage each night – including Gwen in Doubt, Queen Nation and DSB (Journey).

The Lemon Idol competition. Semi-finalists competing Friday and Saturday, with the finals at 5 p.m. on Saturday.

The circus – Lemon Festival-style! Take a fun-filled journey through Circus of Fun. The circus' menagerie features the next generation of animal entertainers in the petting zoo and Circus School will have even the stickiest fingers juggling like a pro. Become a lemon head with a hat creation by Circus of Fun's balloon twisters.

A Western Roundup because even cowboys like lemons!
BONUS***

Joel and Melissa from Inland Empire Explorer will be there on April 27th from 12pm to 2pm with their crew and interviewing kids and families for their national television show Curiosity Quest.  Be sure and look for them for your chance to be on TV!!

GIVEAWAY!!!!
1 WINNER WILL RECEIVE LEMON FESTIVAL PACKAGE WHICH INCLUDES SIX (6) CARNIVAL RIDE PASSES AND TWO (2) TWO-FOR-ONE GAME TICKETS 
TO ENTER JUST POST A COMMENT HERE!
WINNER WILL BE SELECTED ON 4/22 – GOOD LUCK!