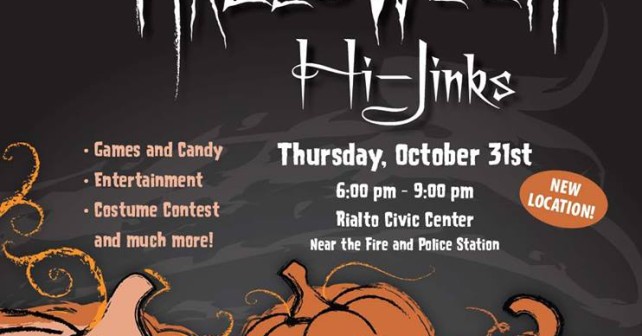 As our tag line says there is a lot to do and see right here in the IE. That is so true when it comes to the Spookiest of all nights Halloween. Every city and town has something big going on and in most cases you can make a long week of spooky fun for Adults and Children.
Below is a list of just of the few big celebrations from the vast area we call the IE. If you know of or are hosting an event please feel free to share it on our facebook page or comment here.
Here are our Highlights:
City of Rialto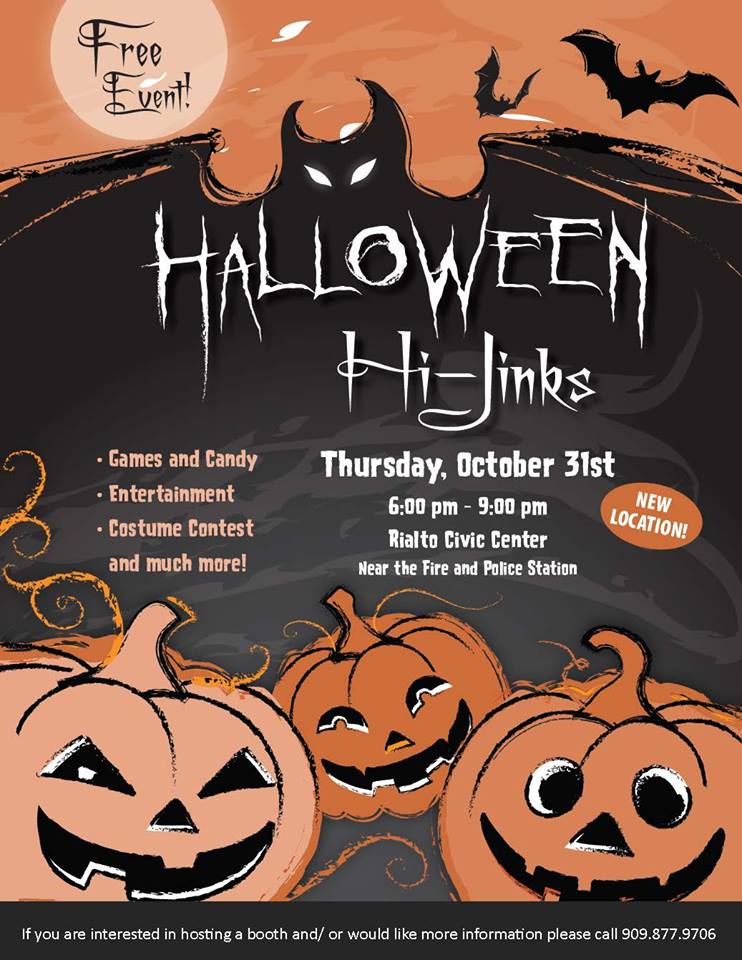 Trunk or Treat Fontana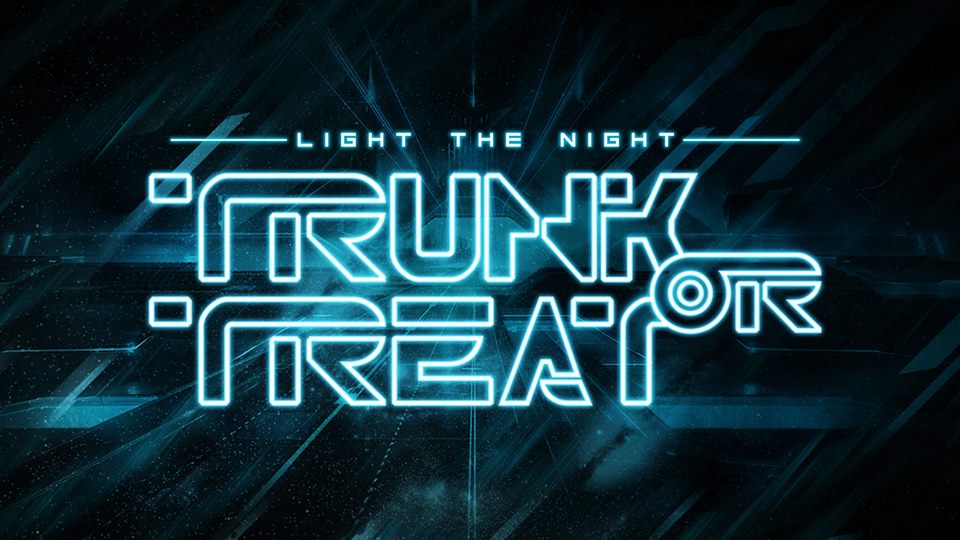 Thurs. 10/31 from 6:00p to 9:00p in the Fontana campus gravel parking lot.
Thank you for considering being a part of Trunk or Treat, our Halloween Alternative Event. This is a family friendly event that is not only enjoyed by our church families but many first time visitors from our surrounding communities attend. Last year, we had close to 10,000 people in attendance. If you are looking for a safe fun filled environment for children and parents alike, then Trunk or Treat is the event for you!
Trunk or Treat, our largest community event, allows us to reach our neighbors who are out and open to contact.
Fun for the entire family!

Piles of candy
Face painting
Balloon animals
Game booths

Action Attractions

Free fall down the Giant Slide and more!
Go for a spin on our Giant Swing Ride!
Play some Video Arcade Games

Theme: Light the Night

"Out of darkness and into His marvelous light" 1 Peter 2:9

Prizes will be awarded for:

Best spiritual themed "Light the Night" car.
Best "Other" themed car.
Best Movie themed car.
Best Candy Crush inspired decor.
Coolest all around-People's choice (people will vote)

Entertainment

Entertainment to watch while waiting in line for trunks!
Kiddie ride
Bouncers for kids
Music and more!
Halloween Rumba in Upland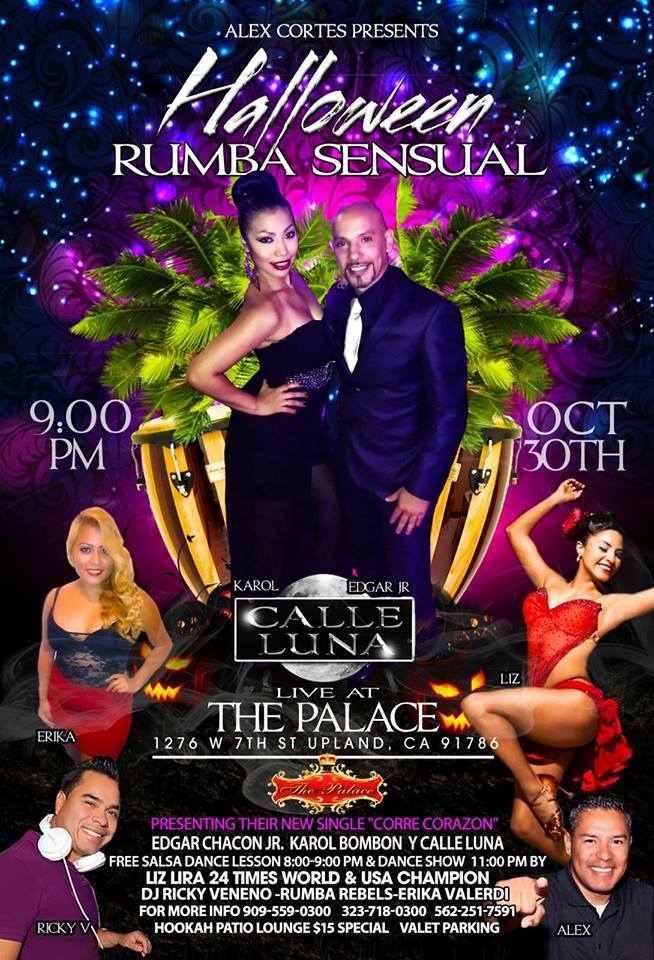 Halloween Party at Brewcakes in Redlands
Come join Brewcakes for our first Halloween party!  Join us for a beer and for dinner. Come in costume ready to enjoy the night!
Thursday October 31st from 5:00pm to 10:00pm
-1st prize for costume contest winner at 9pm
-seasonal beers
-seasonal food & desserts
-Halloween movies on the big screens
https://www.facebook.com/events/452273091559212/
CHINO
Halloween Spooktacular, 4 p.m.-8 p.m. Oct. 31, Chino Spectrum, 4036 Grand Ave., trick or treat, free games and music. Information: 909-334-3258, www.cityofchino.org
CHINO HILLS
Trick-Or-Treat at the Shoppes at Chino Hills, 13920 City Center Drive, 3 p.m.-5 p.m. Oct. 31, costume contest, crafts, for infants to age 12. Information: 909-866-909-0305, www.chinohills.org
CLAREMONT
Halloween Spooktacular 3 p.m.-7 p.m. Oct. 31 in Claremont Village on Harvard Ave., trick-or-treat from 3 p.m.-5 p.m. for children age 2 to 12 with businessess and shops participating in passing out candy, followed with games, dog costume contest at 5 p.m., children's costume contest at 6:30 p.m. Information: 909-399-5490, www.ci.claremont.ca.us
COLTON
Halloween festival from 4 p.m.-7 p.m. Oct. 31 at Gonzales Community Center, 670 Colton Ave. Free crafts, games, entertainment and candy. Information: 909-370-6153, www.ci.colton.ca.us
DIAMOND BAR
Fall Fun Festival 4:30 p.m.-8:30 p.m. Oct. 31 at Heritage Park, 2900 S. Brea Canyon Road. Haunted house in 3D from 6 p.m.-9 p.m. Oct. 30-31 for $5. Information: 909-839-7070, www.diamondbarca.gov
FONTANA
Jack Bulik Teen Center, 16581 Filbert Street, 5 p.m.-9 p.m. Oct. 31, $5 unlimited pass, 909-349-6984
Cypress Center Halloween 4 pm.-7p.m.  Oct. 31, Cypress Neighborhood Center, 8380 Cypress Ave. free, trick-or treat-games, crafts, costume contest, Information: 909-349-6988
Don Day Center Halloween Oct. 31,  4 p.m.-7 p.m. Don Day Neighborhood Center, 14501 Live Oak Ave.,free, trick-or-treat, games, 909-349-6997
Jessie Turner Center Halloween Oct. 31 4:30 p.m.-7 p.m. Jessie Turner Center, 15556 Summit Ave., 909-854-5100
LA VERNE
Hallowen in Old Town, 2 p.m.-5 p.m. Oct. 31 on Bonita, D Street and Third Stree, free for children age 1-12, merchants will pass out candy. Information: 909-596-8706.
MONTCLAIR
Halloween Party 5:30 p.m.-8 p.m. at Montclair Community Center, 5111 Benito Street,free for children age 12 and younger (parents must be present) with candy, games, costume contest at 6:45 p.m., Information: 909-625-9479, www.cityofmontclair.org
ONTARIO
Halloween costume Parade Oct. 31. Ontario Senior Center, 225 East B St.,for children 8 and younger, checkin begins 2:30 p.m., parade begins at 4 p.m. Information: 909-395-2020
Halloween carnival and costume contest 4 p.m.-6 p.m. Oct. 30. Westwind Community Center, 2455 E. Riverside Drive, free, for all ages, candy, games. Costume contest begins at 4:45 p.m. Information: 909-395-2506, www.ci.ontario.ca.us
Zombie Run and Halloween Carnival 4 p.m.-7 p.m. Oct. 31. Dorothy A. Quesada Community Center, 1010 S. Bon View Ave. Zombie Run is $2 a person and must be age 10 or older. Information: 909-930-3344, www.ci.ontario.ca.us
RANCHO CUCAMONGA
Spooktacular Halloween Bash from 11 a.m.-1 p.m. Oct. 26. This free, but ticketed event will feature games, pumpkin decorating and entertainment for children age 2-10. For more information on this event and how to register please contact guest services at 909-463-2829.
REDLANDS
Halloween Happenin' 2013 5:30 p.m.-8:30 p.m. Oct. 31. Trinity Church, 1551 Reservoir Road, free, games, candy, music. Information: 909-335-7333, www.trinityonline.org
SAN DIMAS
Halloween Carnival and Haunted Hall, 5:30 p.m.-8:30 p.m. Oct. 31 at San Dimas Civic Center, 245 E. Bonita Ave. for all ages. games, costumes contests, game booths. Information: 909-394-6200, www.cityofsandimas.com
UPLAND
Scary A Faire, 5 p.m.-8 p.m. Oct. 31 in streets of downtown Upland at Ninth Street and Second Ave. free, haunted house, games, candy, costume contest at 5 p.m. Information: 909-931-4280, www.uplandpbl.ca.us
Temecula Zombie Run
The zombies are coming! Boojum's Zombie Fun Run is coming up on OCTOBER 26th at Temecula Galway Downs.  We are expecting a GREAT TURNOUT!!
TICKETS ARE GOING FAST- REGISTER TODAY!!!
Go to http://www.active.com/temecula-ca/running/boojum-zombie-run-2013 and register now!  Be a zombie and chase down humans to steal their "life". Be a human, dodging zombies to survive uninfected. Enjoy the pumpkin patch, face painting, and other family fun activities at the kids zone. Stop by the beer garden, get your photo taken with a zombie and then enjoy ParaNorman on a giant outdoor movie screen!!
Moreno Valley Halloween Boutique
High Desert Paparazzi by Shannon Tripp #18845 returns to Moreno Valley for Universal Strike's Halloween Themed Vendor Boutique, Car show, Costume Contest, Food, Music and MORE!
https://www.facebook.com/events/241629689317961/