Receive a Free Photo Session!  See Coupon Below!
RANCHO CUCAMONGA – Little Black Dress Photography in Rancho Cucamonga specializes in traditional 1940′s pin up and boudoir photography. We also do specialized fine are and contemporary portraits of children and families.
Providing everything a woman needs to feel beautiful in front of the camera, including clothes, hair and make-up.  All you need to bring are your heels!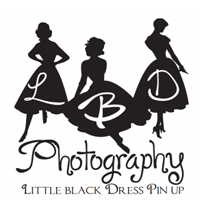 Recieve a Free Photo Session
Provided By Inland Empire Explorer
FREE 30 minute pinup or boudoir photo session! Includes hair and makeup plus two outfit changes. You can use ours clothes or bring your own. We carry up to size 22. Offer cannot be combined with any other offers discounts or promotional certificates. You must book your session at least 48 hrs in advance. No cash value.
Little Black Dress Photography
Little Black Dress Photography

Hours: Call Ahead for an Appointment

Address:
9605 Arrow Rte
Rancho Cucamonga, CA 91730

Phone:
951.758.0261

Website: http://www.littleblackdresspinup.com/