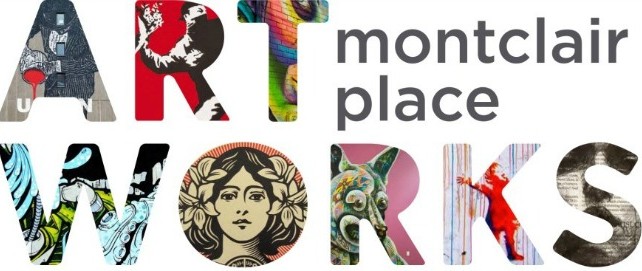 Local Student Artists Kickoff 'ART WORKS' with City-themed Mural
for a Series of Music, Digital and Culinary Art
 MONTCLAIR, Calif. – April 18, 2017 – Montclair Place, formerly Montclair Plaza, is launching a unique art installation series as a part of the center's year-long celebration of creativity and its own reimagining. Curated by John Wolf Advisory of Los Angeles, the interior and exterior art installations will feature mixed media and interactive works created by a combination of well-known artists and local college students.
"Montclair Place is a key shopping destination in the Inland Empire and we are pleased to kick off the exciting 'Art Works' series to reflect both the vibrant and progressive rebranding of Montclair Place and the multi-cultural fabric of the Inland Empire," said Wolf.
The first art installation will begin in April, led by artist and professor Chris Trueman of Claremont, CA. Student artists from Chaffey Community College in Rancho Cucamonga will paint an exterior mural themed around the city of Montclair's prized mountain range backdrop. The young artists will paint a mural of the San Gabriel Mountains on the exterior triangular wall of the mall's parking deck ramp, which faces west. The artwork will feature a color gradient background with black grid-like markings that will be painted to create a honeycomb pattern illustrating the mountain range. The team of artists selected for this project are former students of Trueman, which include Peyton Warrick, Jarmaine Pascua and Andrea Hernandez, who all live and continue to attend college in the Inland Empire. The mural is expected to take four days to complete.
"We chose to represent one of Montclair's most distinguishing aspects; the mountain range, which serves as a backdrop and ever present landmark visible from most vantage points in the city, reminding the community of the beautiful place in which we live," said Trueman, who is a nationally and internationally exhibiting artist. "There is no better way to begin this art series than with these talented student artists from our community," he added.
The students selected a gradient background that recalls the unique light in Southern California, overlaid with a graphic representation of the mountains drawn line by line, building the mountain from single forms referencing the coming together of the community's culturally diverse and youthful population.
Additional projects will be launched throughout the year including urban artwork from celebrated street artists and muralists, sculpture, music, dance as well as digital and culinary art.
About Montclair Place
Montclair Place is a 1.2 million-square-foot regional enclosed mall anchored by the exclusive Nordstrom in the market, along with JC Penney, Macy's, and Sears. Montclair Place is in the heart of the Inland Empire of southern California, easily accessed from I-10 at Central Avenue. National retailers include Sephora, Zales, H&M, Victoria's Secret, MAC and Forever 21. Montclair Place is owned and managed by CIM Group, Inc. based in Los Angeles, CA.