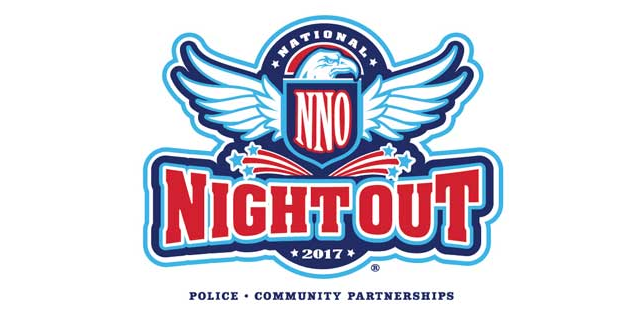 National Night Out is an annual community-building campaign that promotes police-community partnerships and neighborhood camaraderie to make our neighborhoods safer, more caring places to live. National Night Out enhances the relationship between neighbors and law enforcement while bringing back a true sense of community. Furthermore, it provides a great opportunity to bring police and neighbors together under positive circumstances.
Millions of neighbors take part in National Night Out across thousands of communities from all fifty states, U.S. territories, Canadian cities, and military bases worldwide on the first Tuesday in August. Neighborhoods host block parties, festivals, parades, cookouts and various other community events with safety demonstrations, seminars, youth events, visits from emergency personnel, exhibits and much, much more.
Below is a Guide to what is going on city by city so you can enjoy the fun and excitement:
Big Bear – The Big Bear Sheriff's Station, in partnership with the Big Bear Fire Department, bring National Night Out to Big Bear Valley residents on Tuesday, August 1. Please join us at the Big Bear Sheriff's Station located at 477 Summit Blvd. in Big Bear Lake between 4:00 p.m. and 7:00 p.m. for an Open House. This is a free, family oriented event to raise awareness about crime prevention and personal/household safety. Police and fire equipment will be on display, and there will be activities, giveaways, grilled hot dogs, cold beverages, and more for all who attend. LifeStream will also be on hand for a Guns and Hoses blood drive and marrow screening, with free t-shirts for all donors.
Rialto – Free Family Event! Food trucks, games, jumpers and giveaways! Downtown Rialto from 5:30pm to 8:30pm.
Fontana – Tuesday, August 1st, at Veteran's Park please join us from 6pm to 8pm for free food, displays, and resources. We have some great giveaways as well from gift cards, an autographed football from a LA Ram's Player and also a 2 night stay in Las Vegas and much much more to give away. Hope to see you all there!
Orangecrest, Riverside – Please join us between 6:00-8:30pm Tuesday, August 1st for a fun an entertaining evening. National Night Out is designed to bring neighbors together. To heighten crime and drug prevention awareness, generate support for and participation in local anti-crime programs, strengthen neighborhood spirit and police community partnerships. We want to send a message to criminals letting them know that Riverside neighborhoods are organized and fighting back. We need to continue to come together, more than ever.
San Bernardino – National Night Out Tuesday, August 1, 2017 at Nunez Park 5:30pm – 8:30pm. Location: 1717 W. 5th St. San Bernardino. A great night to meet with our city's public safety members & neighbors in the community. Light Refreshments, Games, Music, Car Show, & Swimming. For more information call the council office 909-384-5188
Upland – Please join us in the partnership between the City, Businesses & Communities to prevent crime and drugs in our neighborhoods. For event info call (909) 946-7624 Ext 2604
Rancho Cucamonga – National Night Out is an annual community-building event to promote and enhance police and community relationships. It provides a great opportunity to bring everyone together to bring back the true sense of community and provide safer neighborhoods. This year National Night out is going to be held on August 1st, 2017 at the Terra Vista Shopping Center from 5:30 pm to 8:30 pm. Join us for food, fun, information, resources, give aways, and much more.
 Murrieta – The Murrieta Police Department would like to extend an open invitation to the citizens of Murrieta to participate in this year's National Night Out event at Town Square Park at the Murrieta Civic Center (behind City Hall) on Tuesday August 1, 2017 from 5:00 pm – 8:00 pm. There is absolutely no charge to attend this event.
Riverside all events – The Annual National Night Out (NNO) is a community-wide crime prevention program sponsored locally by the Riverside Police Department, Riverside Neighborhood Partnership, and our local businesses. NNO is sponsored nationally by the National Association of Town Watch (NATW), ADT, Target,Nextdoor.com, and Associa. NNO is an annual event held throughout the United States to promote cooperation between the police and the community. For more information go to: http://bit.ly/2oujeP9