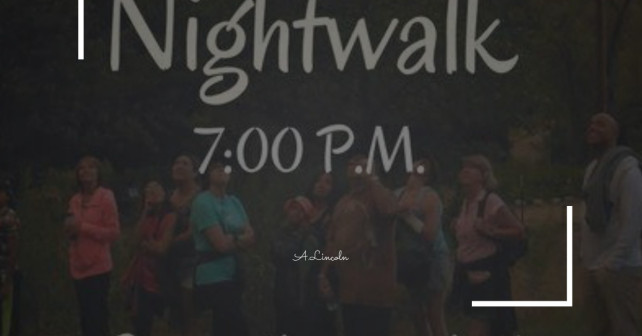 Take a guided walk after hours with our naturalists as they teach about plants, animals, and the history of Oak Glen.
October 21st 7-10pm
PLEASE NOTE THE FOLLOWING:
– This event is for adults and older children (10+ years).
– Free ticket reservations are now required (maximum 100 guests). Clicking "Going" does NOT reserve your spot.
– Get your free ticket by clicking the blue "Get Tickets" button below if you are certain you will be attending the event.
– Maximum 4 tickets per person. (You can also make a donation to support our free programs by purchasing a donation ticket in addition to your free ticket.)
– Night Walks depart PROMPTLY at 7:00 p.m. and the entrance gate will be closed soon after. Late visitors will not be allowed inside the preserve. Please arrive at 6:45 p.m. for sign in and Night Walk procedure review.
– The Night Walk is informative (not activity-based). Trails are moderately strenuous. Restrooms near parking lot are accessible only prior to and after the hike.
– PLEASE NO CHILDREN UNDER 10, NO STROLLERS, NO PETS.
If you have questions please contact our Outdoor Education Office at (909) 790-3698 or click here.