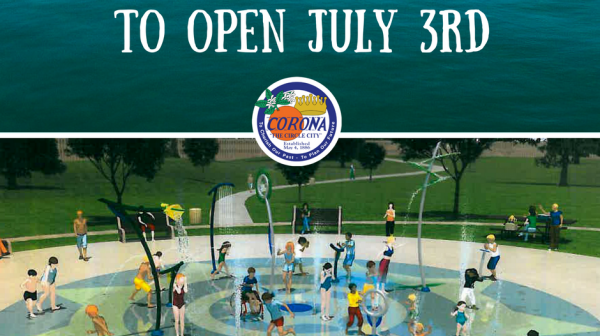 The City of Corona's newest splash pad will open just in time to beat the heat of summer in Sierra Del Oro!
After three months of construction, the Ridgeline Park Splash Pad located at 2850 Ridgeline Drive in Corona [MAP] will open to the public on Monday, July 3, 2017.
The splash pad includes 20 water features supplying a spray area of approximately 1,300 square feet. The project also comprises a new restroom, six shade structures with picnic tables, lighting, landscaping, and decorative concrete for residents to enjoy.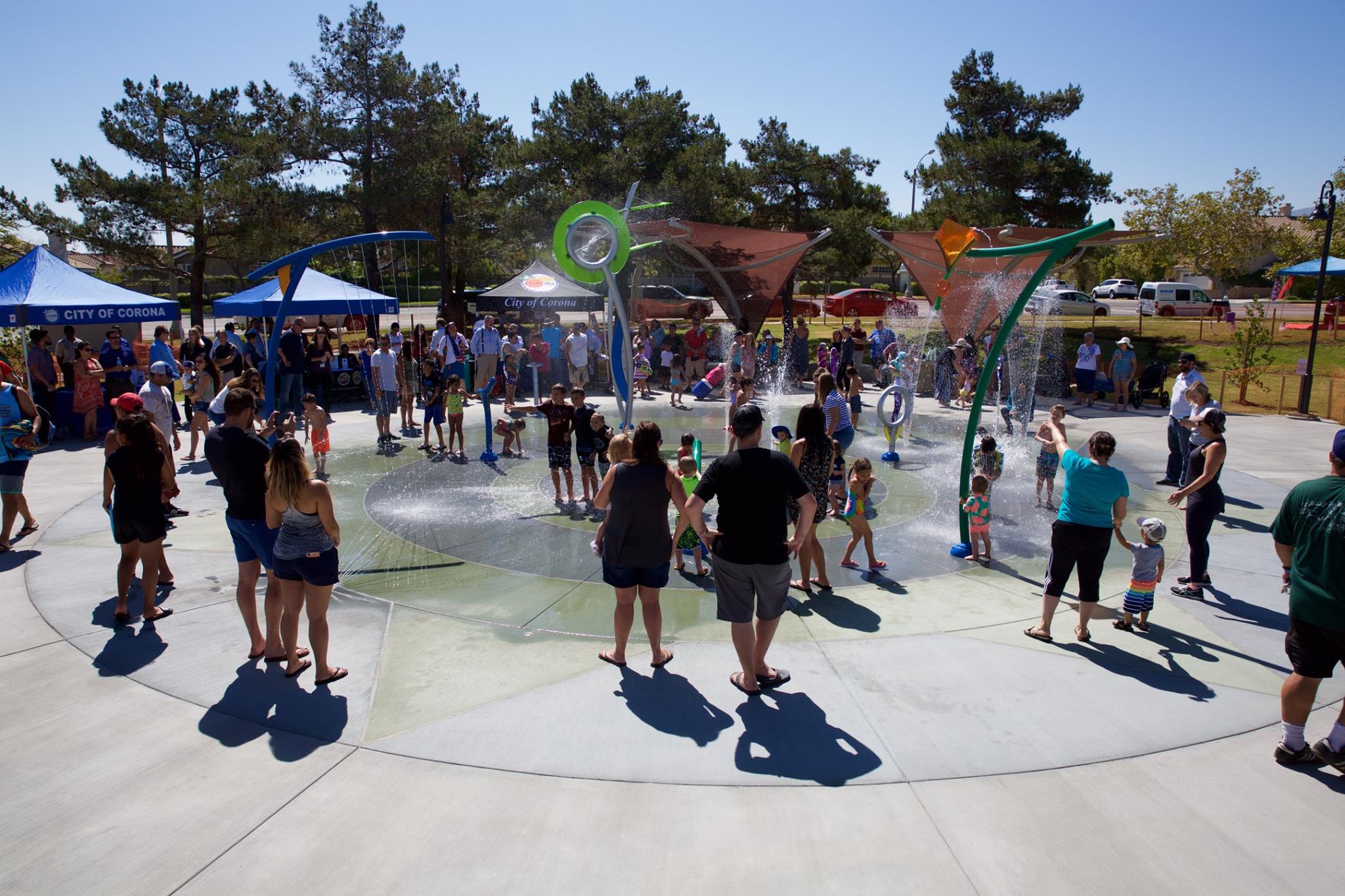 "We are thrilled to provide the community with yet another venue for summer fun in Corona," said Library & Recreation Services Director David Montgomery-Scott. "I'm sure the kids are going to love it!"
The splash pad will be open daily for the summer season from 10 a.m. to 7 p.m. If you have any questions about the project, please contact David Montgomery-Scott at 951-739-4985 or email David.Montgomery-Scott@CoronaCA.gov.