On Monday May 9th Ronnie Lott came to Eisenhower High School to present his former High School Eisenhower High with a Hall of Fame plaque. The Pro Football Hall of Fame and Ford Motor Company paid tribute to Ronnie Lott at his high school alma mater on Monday afternoon as part of the Hometown Hall of Famer™program. An audience of 500 attended the ceremony at Eisenhower High School near Lott's childhood home. The crowd included students, teachers, the school's marching band, friends and others.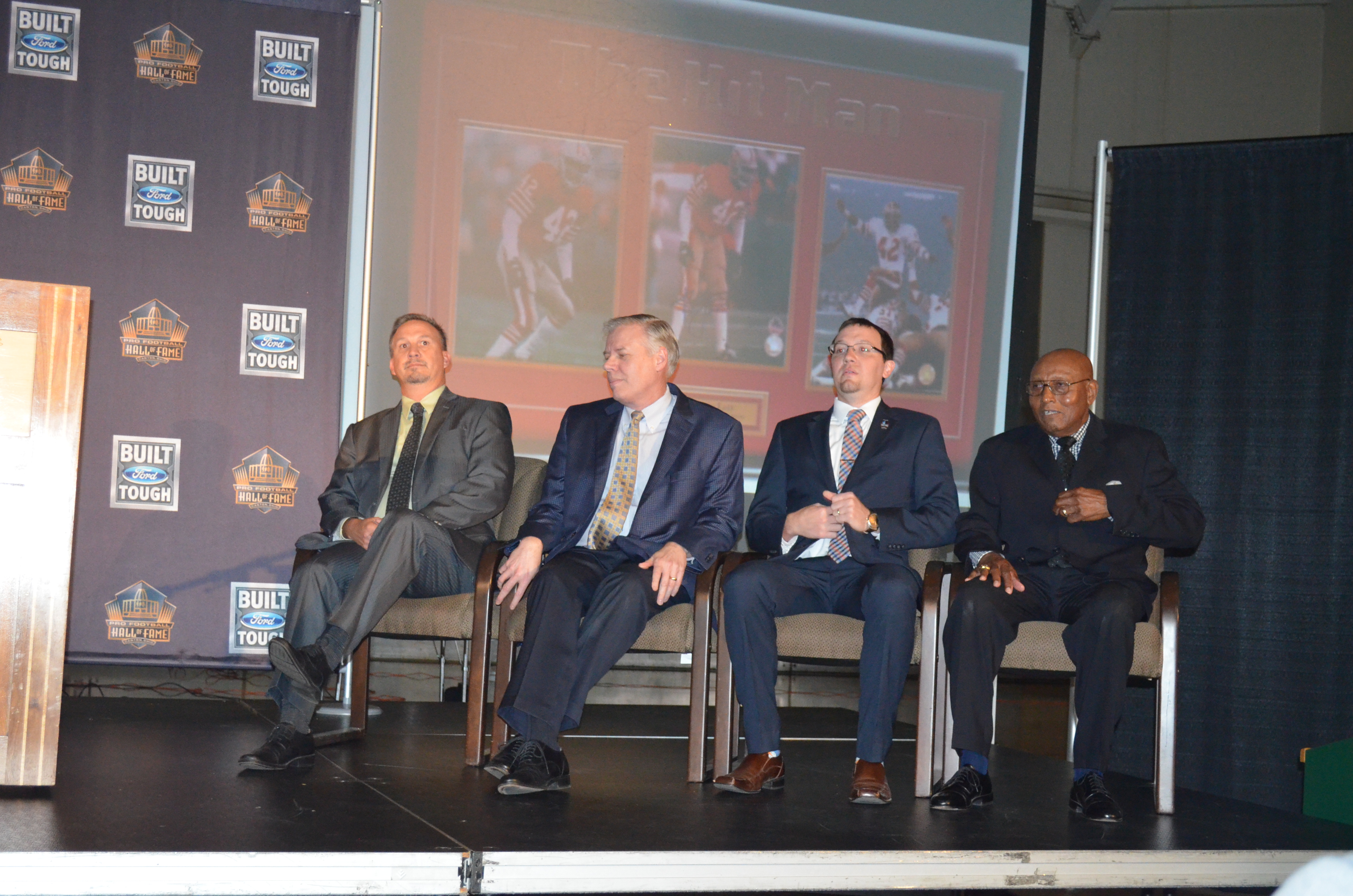 He also came to motivate and inspire the youth in Rialto to know that they can become anything they want the skys the limit for them. Ronnie Lott who mastered life in school, sports and now in the world of business is proof that you can come from a city like Rialto and still do big things in life.
The event was kicked off by the National Anthem preformed by the Eisenhower Band.
The event was well attened our staff was blessed to be seated right next to Ronnie Lotts wife. A very nice down to earth woman who took some time to chit chat with us. Also in attendance were Police Chief Randy Deanda, Terrance Stone, Joe Baca Jr, Deborah Robertson, Nancy O Kelly and other VIP's. Mr Sparks the current Principal of Eisenhower High kicked things off.
"Ford Motor Company is proud to participate in Ronnie Lott's return to his hometown. Both Ford and the Pro Football Hall of Fame are committed to excellence and have a deep appreciation for legacies," said Tom Suttles, Regional Manager- Ford Customer Service Division. Mike Myers from the NFL Hall of Fame said that it was an honor to come back to where it all started for Ronnie Lott on his road to Canton Ohio. Next was a person that was very special to Ronnie Lott his father Roy Lott. Mr. Roy Lott had the honor to introduce his son in this moment just as he had the opportunity to do in Canton Ohio as Ronnie Lott was inducted into the NFL Hall of Fame. Roy Lott spoke about his son and his dedication to not only sports but to his studies and his fellow students. Roy Lott spoke about his accomplished son as he beamed with pride.
Finally the man of the hour was introduced and as he walked out the gym at Eisenhower High School Erupted in cheers as the Hall of Fame player met his father on the stage and they hugged then they removed the cloth cover to reveal the Hall of Famer plaque.
For more video go to http://wp.me/p1Otmn-PJ