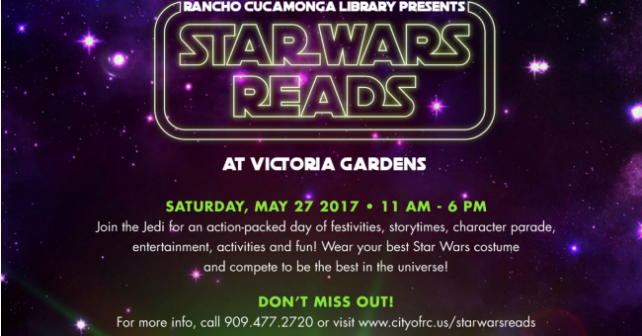 Join the Jedi for an action-packed day of festivities, storytimes, character parade, entertainment, activities and fun! Wear your best Star Wars costume and compete to be the best in the universe!
We are pleased to announce the Star Force Band will be playing at Star Wars Reads.
There will be a Darth Vader story-time at Star Wars Reads!
Don't miss an unique opportunity to hear Julie Dolan read "Vader's Little Princess!" #starwarsreadsrc
For more info call 909-477-2720 or visit www.cityofRC.us/StarWarsReads