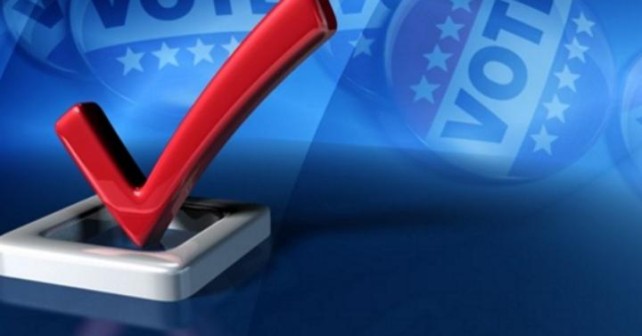 Nowadays voting is so much more than making your voice heard, it now earns you free stuff. Were not just talking about something silly like a discount on some gross product nobody will but were talking about GOOD STUFF. Here is a list so you get to vote and then claim your days worth of freebies and discounts: (Make sure to double check to make sure these deals are available at a location near you)
Krispy Kreme
The doughnut dealer is giving free doughnuts at participating locations to anyone who shows their "I Voted" sticker.
7-Eleven
Use the mobile app to redeem a free coffee at participating locations.
Gold's Gym
Show your "I Voted" sticker to get free access to the gym on Election Day.
Chuck E. Cheese's
The family restaurant will be giving out free personal pepperoni pizzas with the purchase of any other pizza. Just tell them you voted, or use coupon code #5253.
Firehouse Subs
Get a medium drink for free by showing your "I Voted" sticker.
Marco's Pizza
Vote Marco's for FREE PIZZA!
1. 'LIKE' Marcos FB page
2. SHARE this post
3. On ELECTION DAY VOTE Marco's for President at Marcos.com
Uber
First time riders can use the code "VOTE TODAY" to get $20 off their first ride. The ride-sharing company will also help users find their polling place.
Lyft
Uber's closest U.S. rival is helping people vote, too, by offering customers in certain cities 45% off rides to their polling place—though they'll have to pay full price for the return trip.