So what happens when you send Joel Greene a message asking where you should take your wife on a breakfast date without the kids? You become the subject of yet another popular Joel Greene Facebook video. Last month in December Joel Greene reached out to the Facebook Fans of the show and asked where is the best place to go on a breakfast date?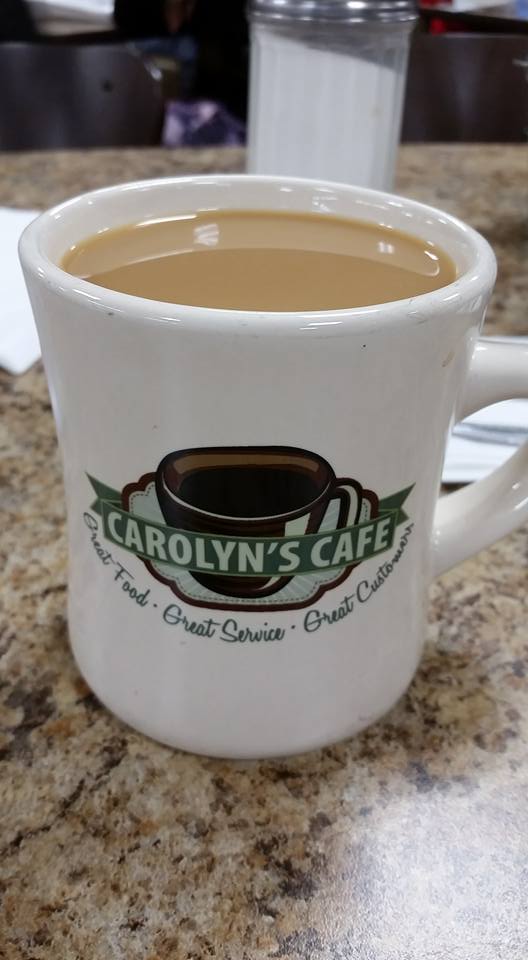 The choices were like 31 flavors ice cream which one should we choose? Over 40 different comments came in and they were so helpful that and the location that this couple choose to spend the rare date away from the kids? Carolyn's Cafe in Redlands. Although the ideas given were great the idea of another chance at diving into their awesome coffee cake was just way to appealing.
The date began with the wait after being put on the list Carolyn's is a popular location so if you go you must be willing to wait. The 20 minute wait went by fast and before we knew it we were in our seats being greeted by our waitress. The wait staff is always happy and helpful you wont meet someone looking gloomy at Carolyn's.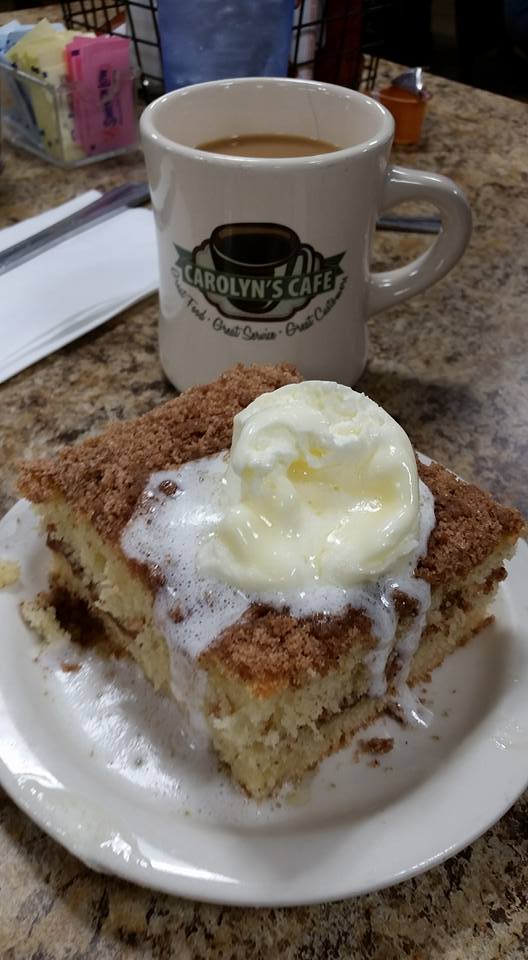 Two coffees were first on the order the coffee is not to weak not to strong with as busy as Carolyn's your almost guaranteed to get fresh coffee. As we looked over the menu I was doing what I always do. First I look for what I want, then I look at the price then I look for what I can afford but still looks tasty. Here at Carolyn's the menu offers a lot of affordable options that cater to different tastes. When I eat out for breakfast I look for two things comfort food and something I can't make or rarely make. So this time my eyes settled on Country Fried Steak that came with eggs, hash browns and COFFEE CAKE!!!!!!!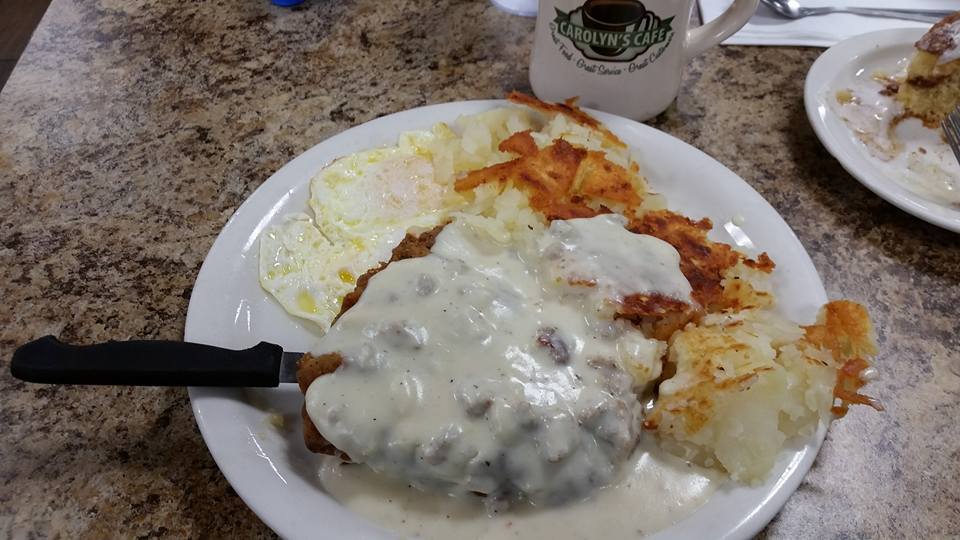 My wife looks at her options in a different way she is looking for something that will provide great flavor and size isn't an option. She too will look for something she doesn't make or rarely makes. She went right for the California Omelet that came with Hash Browns and COFFEE CAKE!!!!!
They bring your Coffee Cake first and it is a meal all in its self. The massive square of cinnamon cake goodness covers the entire small plate it's served on with spoonful of butter that slowly melts down the sides. Really it is enough to share but who wants to share right?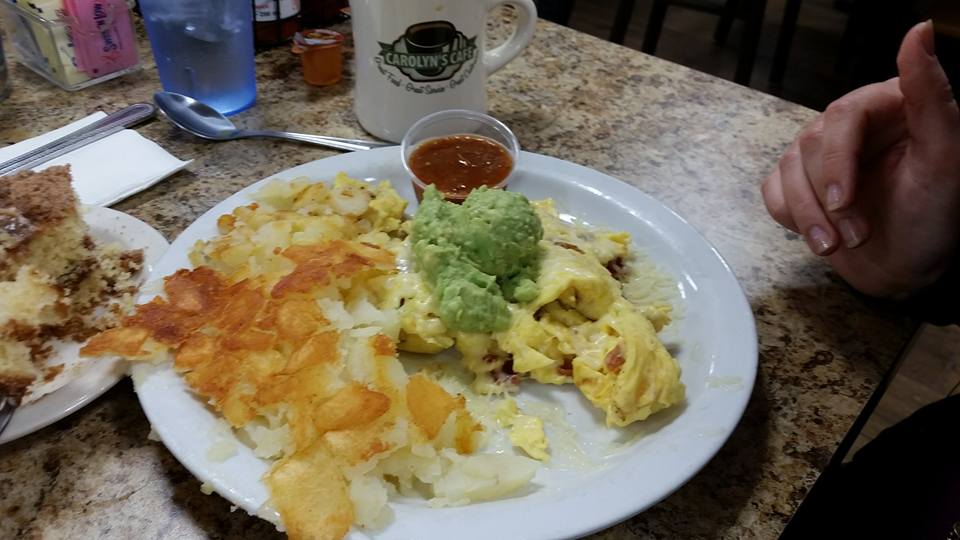 The plates come pretty quickly giving you the impression that the food isn't fresh but one bite and that all melts away. The Country Fried Steak is moist and tender and the outside is seasoned to perfection. The Country Gravy is the perfect addition to the well cooked steak. I ordered my two eggs over-easy because I'm to impatient to make them at home. The Hash Browns are crisp outside and soft inside, at Carolyn's they always seem to give you more than anyone can eat. The California Omelet tastes great and really has all the flavor you can expect with a California Omelet with a healthy scoop of Avocado.
At Carolyn's you can beat the experience, food and service. If your looking for a great spot for breakfast or brunch you gotta give them a try. They also offer Gluten Free options. Thanks to William Livingston, Paula Brannon & Dase Wun for suggesting this location and to all of our fans for always helping to keep our referrals fresh and relevant.
Here is their Facebook page www.facebook.com/carolynscaferedlands