The kids are out of school and you are probably asking what can we do with these kids for the next 2 weeks!!!!!
Well have no fear the Inland Empire has tons of fun stuff to do during the break for little kids and those big teenagers you have hanging around. Also click the links in each location as many of the places we have been to so you can access our extensive library of videos. Let Joel Greene walk you through the fun in the Inland Empire.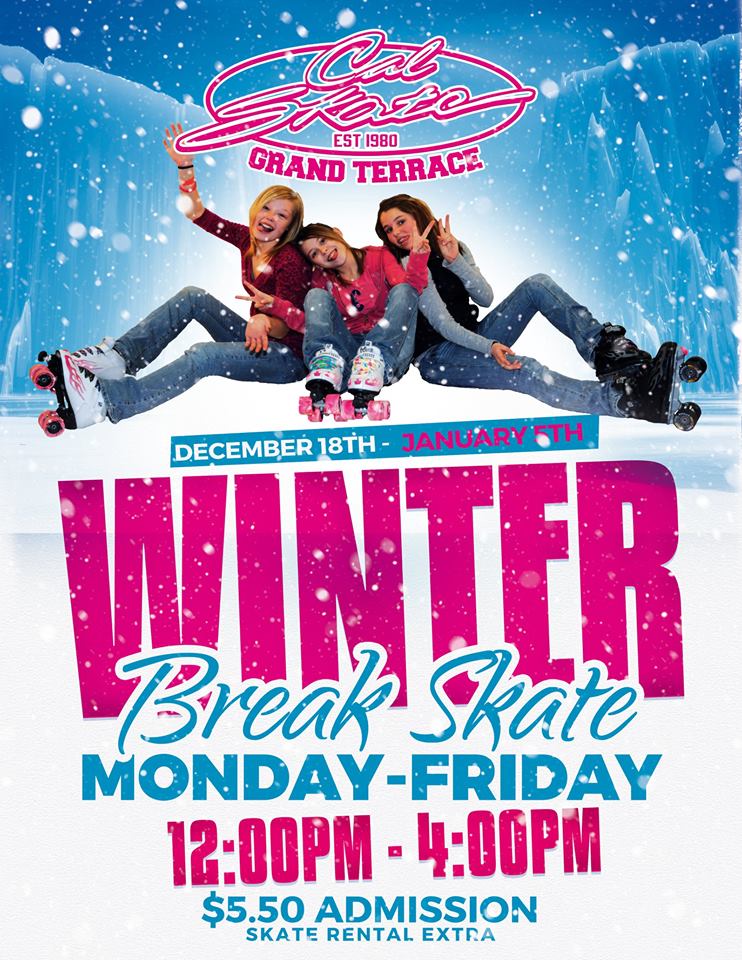 Grand Terrace
Cal Skate Grand Terrace – One of the last local roller rinks in the region has been a staple for local kids for years. Many of our staff spent a majority of our teen years here and as most roller rinks have gone this one remains. A pretty cool place to hang out and get the kids out of your house.
Colton
Fiesta Village Family Fun Park – Why travel way out of town to fight for parking and then pay to wait in line all day? Fiesta Village is a local place that offers mini golf, lazer tag and even an outdoor roller rink with a lot of other fun stuff to do.
Fontana
Auto Club Speedway – This one is for the big kid but heck adults need to have some fun too right? Exotics Racing has everything you are looking for if you want to drive cool cars fast. Check out the Auto Club Speedways website for cool events going on while everyone is on break.
Pacific Electric Trail – This trail runs you through the west side of the Inland Empire and stops halfway through Rialto. If your looking for a fun family walk or even a day of bike riding this trail has a lot to offer. On the far west of the trail you dip through downtown areas like Upland.
Mary Vagle Nature Center – Located at the foot of the Jurupa Hills, the Mary Vagle Nature Center is a natural refuge in the midst of an urban landscape. Here you can enjoy a walk along the nature trail winding around the pond, spot what is currently blooming in our native gardens, or venture inside and discover exhibits of local plants, animals, geology, and history. The Nature Center offers an oasis for both old and young to explore, investigate and nurture their curiosity about the outdoors.
San Bernardino
San Bernardino Golf Club – Local public golf club with a unique local golf experince.
San Bernardino Raceway – SB Racing is a top-notch indoor go-kart racing facility in San Bernardino, CA. Try our elite, gas-powered karts today. We'll get your adrenaline pumping in no time!
Shandin Hill Golf – Great golf course that challenges golfers yet is still works for new golfers. They also have a great all you can eat and play deals for more info call 909.881.8238
Chino
Yanks Air Museum – Yanks has grown into one of the largest collections in the US and includes more than two hundred aircraft in its collection housed at a ten-acre facility at the Chino Airport. An exciting and educational experience for the whole family, come and see our dedicated team bring history back to life as they actively restore aircraft to flyable condition. Tour the museum and discover how the Wright Brothers succeeded in their historic flight or arrange to host your family and friends at your own private event in one of our aircraft hangars. Whatever your needs or interests, come to Yanks to have fun and relive this exciting and heroic saga of our history.
Big Bear
SOAR at Ceder Lake Camp – Looking for exciting and challenging rope courses? This place has what your looking for in the mountains.
Big Bear Alpine Zoo – Looking for a fun local wild animal experience? This place has what your looking for.
Big Bear Funplex – Big Bear Funplex is the newest amusement at Big Bear Lake, CA. We have fun activities for all ages including laser tag, ice skating, and arcade games. Come along with your friends, or book an event or birthday party with us. You'll be hard pressed to find more fun per square foot than at Big Bear Funplex!
Highland
Highland Sam J. Racadio Library – This library is more than just a place to check out books it is a museum and library smashed together. If your looking for a fun and educational place to hang out in Highland,
Rancho Cucamonga
Chick-fil-A Rancho Cucamonga – They have a place place as well as kids crafts each and every Tuesday.
Pump it Up – Features 6 indoor, interactive inflatables and specialize in PRIVATE indoor birthday parties, team parties, fundraisers,
Girl scout parties, etc. We also, offer Pop In Playtime and Jump N Jam!
Jumping Jacks –  is a huge indoor playground for all ages to come and party at! They have the biggest, wildest and newest inflatables, free games like air hockey and foosball, and plenty of room to play! The inflatable toys are too big for your backyard! They are fully carpeted and air conditioned and their sound system is awesome.
Punch Bowl Social – Punch Bowl Social cultivates an eclectic approach to the new concept of eat-ertainment. In a design-forward environment described as "dirty modern," Punch Bowl Social effectively combines a diner-inspired scratch-kitchen, craft beverages, and classic parlor-style entertainment that will turn your date night into a shuffleboard showdown and your bowling buds into chicken 'n' waffle connoisseurs.
Ontario
Purple Easel – Purple Easel is a 2-3 hour music infused painting event where you bring your favorite beverages, snacks & friends and paint a work of art. We provide all the materials and customers recreate the featured painting. Enjoy a glass of wine or favorite brew and leave with a uniquely painted Masterpiece!
Big Als – The Inland Empire's premier FAMILY-FRIENDLY Sports Bar & Entertainment Center with a larger-than-life Big Screen (55 FEET!), thrilling Arcade and not one, but two Bowling lounges, and a 21+ Playground with pool, ping pong, shuffleboards, and more!
Redlands
San Bernardino County Museum – The largest museum in inland Southern California, the San Bernardino County Museum has three floors of exhibits where visitors experience the natural and cultural history of inland Southern California: archaeology and anthropology, minerals, fossils, history, and the natural sciences, including North American mammals and an outstanding collection of birds and eggs.
Unity Escape Rooms – An escape room is an experience unlike any other. Using only your intelligence and wits, you will have an hour to solve a series of puzzles using clues hidden in the rooms. Do you think you have what it takes to escape? Gather your family and friends to find out!
Upland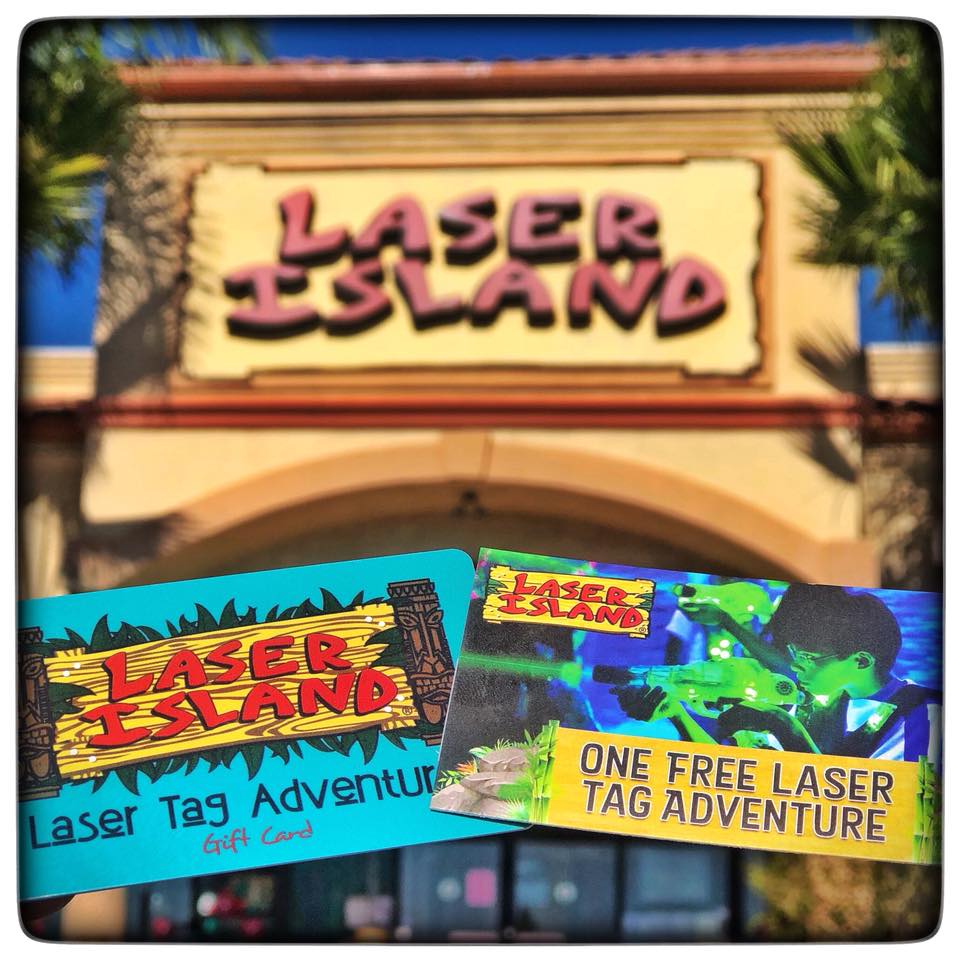 Laser Island – Laser Island is Upland's premier family entertainment center, with a 4,000 sq.ft. indoor Laser Tag arena and video arcade. For outdoor adventurers, Laser Island offers 9 holes of challenging Tiki Golf and the towering 20 ft. CoCo Climb. Feed your hunger at Laser Island's full-service café. We offer a large variety of menu items such as, delicious pizza, zesty hot sandwiches, crisp garden salads and more, all freshly prepared to your liking. Laser Island is the place to be for birthday and team parties, field trips, summer camps, fundraisers and special events.
Boomers Parks – When it comes to fun, Boomers! is a blast! Whether you're celebrating a birthday, having a party, doing corporate parties, events and team building, or spending quality time with family and friends, Boomers makes everything easier and hassle free. With attractions like Batting Cages, Miniature Golf, Cosmic Golf, Go Karts, Arcade, Bumper Boats and Kiddie Rides, Boomers is the perfect place for fun! For birthday parties or group reservations call 909 946 9555 ext 11
Corona
Skull Canyon Ziplines – This tour is kid friendly and is our most popular tour.  10 minute hike.  80 feet above ground.   6 ziplines.  Over 2800 feet of cable.  Weight requirement is 60 to 250 lbs.
Riverside
Mini Glo Golf in Riverside – Glo is so much more than your everyday mini golf course it is glo in the dark and twice as many holes as normal courses. Each hole has a different theme where you can travel the entire worlds wonders in one glo in the dark game. Golf not your thing? They also have a VR machine, X-Box gaming area and massive arcade area. All of this makes Glo the place to be this holiday break.
Adam's Motorsport Park – For over 55 years, Adams Motorsports Park in Riverside, CA has been the place to go for great racing action in Southern California's Inland Empire. Whether you are into kart racing, drifting, time attack, or supermoto racing, Adams Motorsports Park has you covered!
Please check website for further details and schedule and for all Time Attack and Drift hours!
Castle Park – Voted the "Favorite Family Attraction in the Inland Empire," Castle Park is Southern California's Premier Family Amusement Park! Whether you're celebrating a birthday, having a party, doing corporate team building, or spending quality time with family and friends, Castle Park makes everything easier and hassle free.
Skyzone Trampoline – the world's first all-walled trampoline playing court! Sky Zone features an array of fun, fit and low-impact activities ranging from Freestyle Jump, Ultimate Dodgeball and SkyFit fitness classes to birthday parties!
March Air Field Museum – March Field Air Museum, and the P-38 National Museum are adjacent to the March Air Reserve Base, Riverside, California. March Field Air Museum serves as home to over 70 historic aircraft and displays relating to the history of both Military and Civilian Aviation and March Field, now known as March Air Reserve Base.
Moreno Valley
Round 1 Entertainment – Round 1 Entertainment is a state-of-the-art facility offering fun the whole family can enjoy! Our innovative entertainment company operates complexes with a variety of leisure facilities which includes bowling alleys, fully equipped karaoke booths, billiards, ping pong tables, top-of-the-line arcade games, and darts! We also offer beer, wine, and food. We work to offer excitement and endless entertainment that everyone can enjoy. Amusing for both kids and adults, we have all kinds of fun to keep you excited!
Jump 'n Jammin – Jump 'n Jammin is a huge, indoor, interactive playground. We're all about physical play and keeping children of all ages active. We've taken the best most exciting activities and brought them together into one place, Jump 'n Jammin!
Perris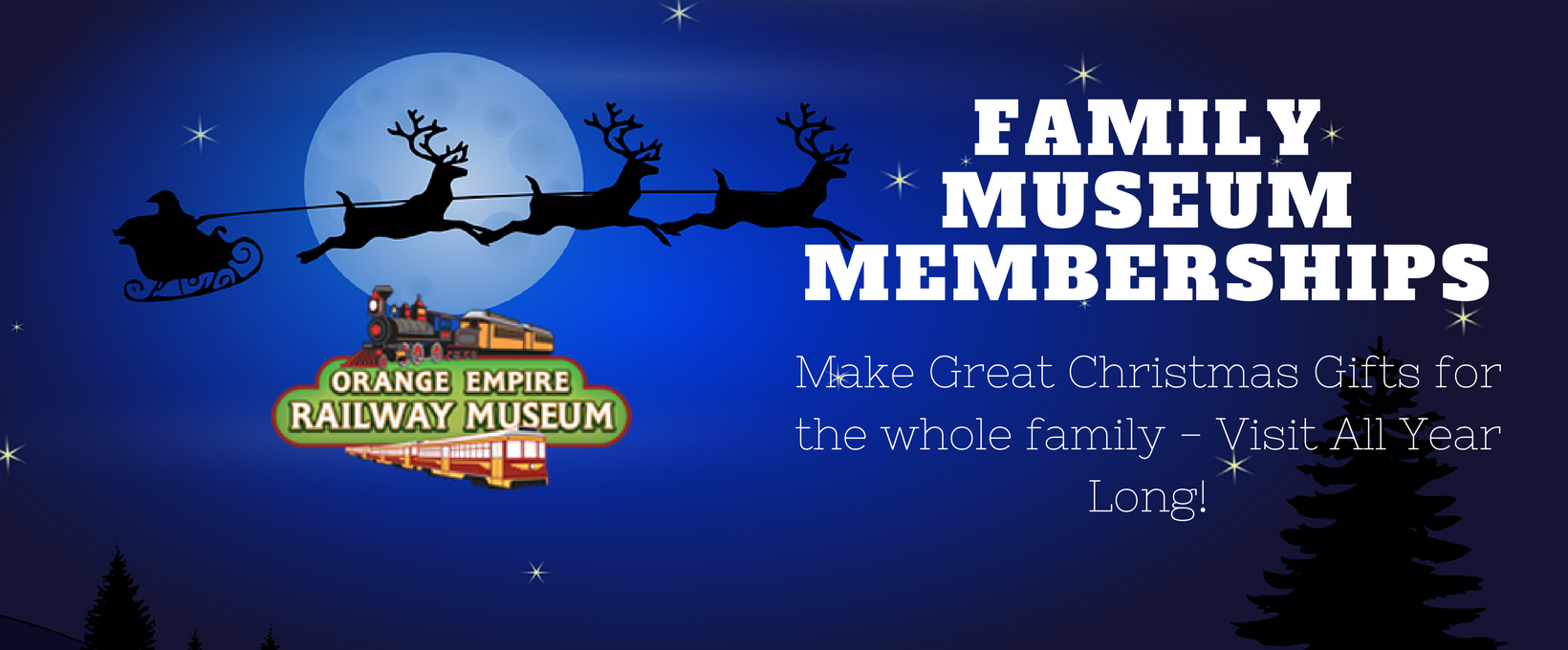 Orange Empire Railway Museum – Orange Empire Railway Museum operates a Museum Railway where visitors can ride on the historic trains and trolleys that helped shape the Southern California we know today.
Indoor Skydiving – California's only skydiving resort! We offer indoor and outdoor skydiving and our facilities include a state of the art vertical wind tunnel, full restaurant & bar, swimming pool, pro-shop and grass & picnic areas.

Oak Glen
Oak Glen Preserve and Southern California Montane Botanic Garden – Oak Glen Preserve is one of 15 nature preserves owned and stewarded by The Wildlands Conservancy. The preserve is open to the public free of charge for passive recreation, including hiking, wildlife viewing, and picnicking.