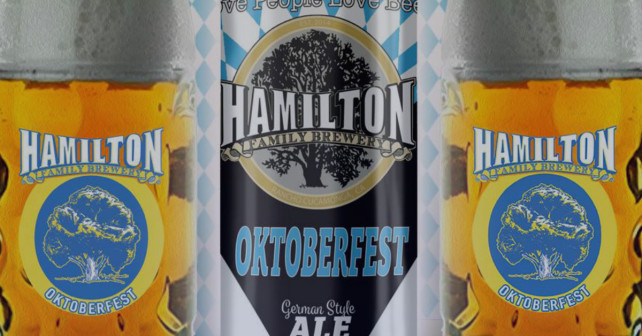 We have some great news for everyone! Oktoberfest will now have live music and food!
The authentic and awesome Oktoberfest Band will be on the patio all three days of the festival during the following times:
Friday 5p-10p
Saturday 5p-10p
Sunday 4p-8p
Food will be available (Saturday only), by our amazing culinary ninja neighbors, Classy Café. They are cooking delicious German bratwurst in our outstanding Oktoberfest beer which will be served on a freshly baked roll. They'll be on the patio starting at 12:00 noon.
There will also be hot pretzels available for purchase each day all festival long.
Our beautifully, stunning glass steins will get you $1 OFF refills of Oktoberfest pints (Oktoberfest beer only) all festival long. So make sure to bring it with you all weekend.
We will also be hosting "Stein Holding Contests" multiple times every day (men's and women's). Winners will get our awesome new glass stein.
Here is a menu of the new items available at Oktoberfest:
Brew Master Deal $15.00*
-Oktoberfest Glass Stein (gets $1 OFF refills)
-1 Pint of Oktoberfest beer
-Large soft pretzel
NEW Glass Stein (empty) $8.00*
-gets you $1 OFF refills
Oktoberfest beer
4oz – $2*
8oz – $3.50*
16oz-$6*
32oz (to-go) $7.50*
64oz (to-go) $15.00*
Crowler-3-Pack Special $22.50* (96oz/to-go)
Large soft pretzels $4.00*
Classy Café Bratwurst box
Bratwurst soaked in Oktoberfest & cooked in Oktoberfest beer, served on a "from-scratch" roll with a side of potato salad.
Bread knots with beer cheese dip.
OKTOBERFEST HOURS
Friday——12:00p-12:00a
Saturday—12:00p-12:00a
Sunday—-12:00p-10:00p
*plus tax